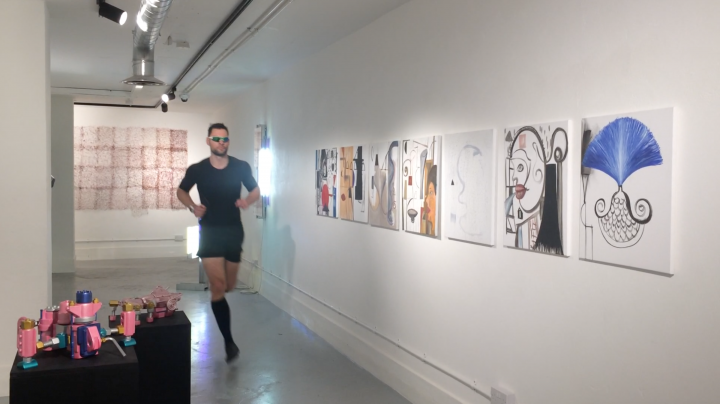 Transcultural Dialogues in an Insecure World
Artists in Conversation event by Andrew Stahl and Kai Syng Tan
The Koppel Project
93 Baker Street, London W1U 6RL
15 June 2017 from 7pm to 8.30pm
The Koppel Project is pleased to announce an evening of informal discussion, drinks and a live art intervention to celebrate the 16-international-artists group exhibition 'Monologue Dialogue 4: Mysticism and Insecurity'.
Artist and curator Andrew Stahl along with artist Kai Syng Tan will open the conversation to a number of special guests including artists Rana Begum, Neil Jeffries, and Yvonne Feng. Keynote speakers Manick Govinda (Artsadmin), Dr George Windsor (NESTA), Loredana Paracciani (Asian art specialist) and Parinot Kunakornwong (London-based Thai artist) will also be joining the conversation, in addition to a running based live art intervention by guest artist James Steventon in collaboration with Kai Syng Tan.
The performance is partly inspired by Martin Creed's Work No. 850 (2004) and Claudia Kappenberg's Slow Races (2014 De La Warr Pavillion).