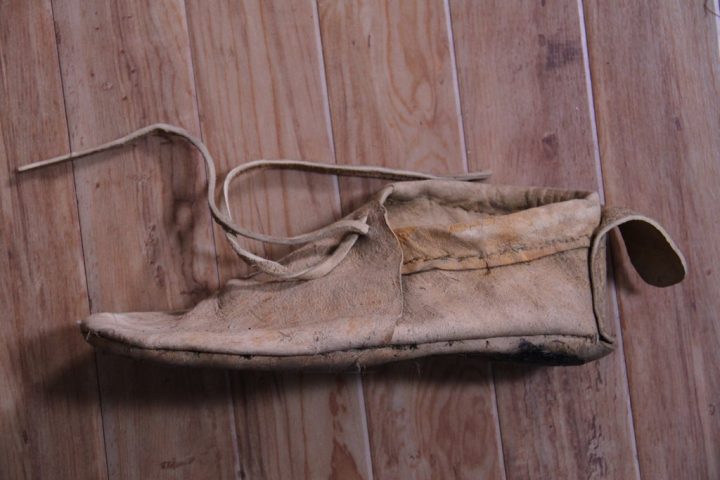 Following a four day Wilderness Survival Skills workshop with Joe O'Leary, James Steventon has created a pair of light weight running shoes made out of buckskin created from a Fallow Deer.
Based on a fusion of contemporary minimalist shoes and traditional Native American Indian designs, the lacing system utilises naturally occurring holes in the deer hide, thought to be from puncture wounds from rival deer antler.
The trim follows the cut of the hide from the carcass and material for varying parts of the shoes is sourced from parts of the hide with the appropriate thickness.
"You will be asking the deer for guidance when your mind cannot solve life's mysteries".
Secunda, B & Allen, M (2010). Fit Soul, Fit Body. Dallas, TX: BenBella Books. p39.